The Frontline Resource Institute Conceptual Committee
FRI's purpose, mission, and values are guided by our Conceptual Committee. Click below to read more about each committee member and their experience.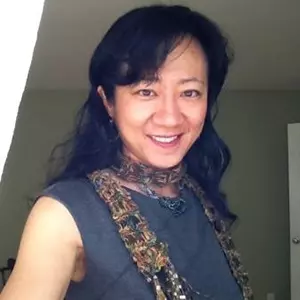 Ayako "Aya" Nagano is Managing Attorney at Midori Law Group in Berkeley, California. In 2019, she was appointed to the National Environmental Justice Advisory Council, a federal advisory council which advises the Office of Environmental Justice at the U.S. Environmental Protection Agency. She also serves on the Boards of Clean Water Fund, Transition US, Common Vision, Resilience Network, and Transition Berkeley. As an advocate, her interests lie at the intersection of permaculture, water, food justice, health justice, and school garden access.
Aya sits on the steering committee of the Green Leadership Trust, a coalition of board members of color promoting equity within the Green movement, and is co-chair of the International Transformational Resilience Coalition in California, which works to build widespread levels of psycho-social-spiritual resilience in the age of climate change. She also organizes the Plastic Reduction Working Group in the Berkeley/Albany area.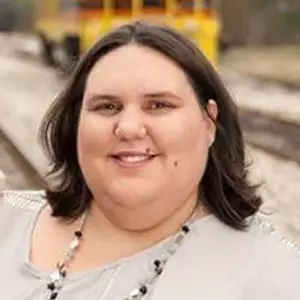 Chantel Dolphin Lady Comardelle has a deep passion for her community. As Tribal Secretary of the Isle de Jean Charles Biloxi-Chitimacha-Choctaw Tribe, she serves as the backbone of Tribal operations. Chantel has served in this role since 2000, acting as a Tribal Representative while simultaneously juggling Tribal communications, archival and historical research, and grant writing responsibilities. Her current areas of focus include Federal Recognition, Tribal Resettlement, and the Preserving Our Place Movement. These projects allow Chantel to use her professional and organizational skills to advance the Tribal Community. Her educational background includes a Certificate of Museum Studies from the Institute of American Indian Arts and a Bachelor of General Studies from Nicholls State University. As a lifelong bayou resident, Chantel seeks to positively impact her community for future environmental, economic, and cultural sustainability.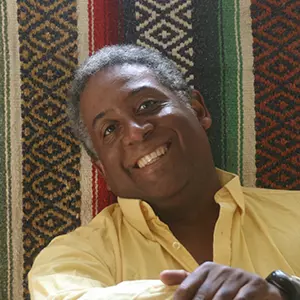 Fred Tutman, Esq is a grassroots community advocate for clean water in Maryland's longest and deepest intrastate waterway. As founder and CEO of the nonprofit advocacy organization Patuxent Riverkeeper, Fred conducts case work regarding the resolution of environmental justice, environmental health, and water quality complaints. He also teaches and advises in the Graduate Studies program at Goddard College in Plainfield, Vermont and has taught classes in Environmental Law and Policy at various institutions of higher education. Prior to Riverkeeping, Fred spent nearly 25 years working as a media producer and consultant on telecommunications assignments all over the globe, including stints working with traditional healers in West Africa and covering the Falklands conflict in Argentina. Fred is the recipient of numerous regional and state awards for his environmental work on behalf of communities. He is the longest serving Waterkeeper in the Chesapeake region and the sole African-American Waterkeeper in the nation.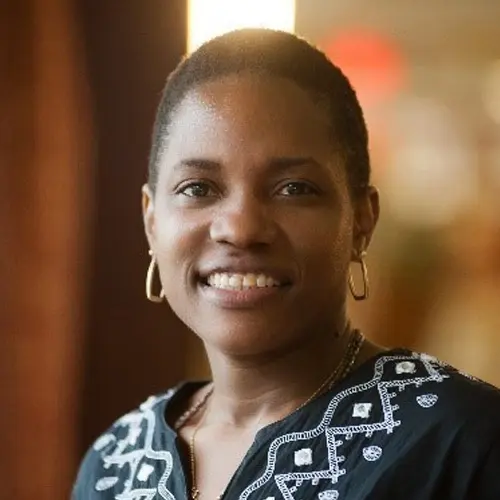 Erica Holloman-Hill is CEO of Ayika Solutions, Inc. (ASI), a family-owned environmental consulting firm she established in 2016 that strives to co-create and co-manage the sacred spaces where sound science and authentic community engagement merge into implementable solutions. Under her leadership, ASI is co-developing and managing the implementation of an Environmental Justice Program for their partner, the West Atlanta Watershed Alliance. Dr. Hill's areas of expertise lie in the fields of marine and climate science,environmental risk assessments (human and ecological), community-based participatory research, participatory action research, and environmental justice. She has served as a member of the U.S. Environmental Protection Agency National Environmental Justice Advisory Council and is currently serving as a member of the Georgia Chapter of the National Women in Agriculture Association, the Leadership Circle for Harambee House/Citizen for Environmental Justice, the City of Atlanta's Clean Energy Advisory Board, and the Clean Water Fund Board.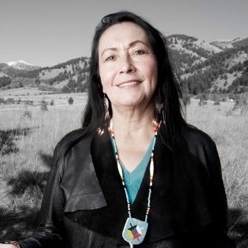 Gail is a member of the Northern Cheyenne Tribe and grew up on the Northern Cheyenne Reservation in Lame Deer, Montana. Her Cheyenne name is Vehoan-naut, "Head Chief Woman." Gail has dedicated her career to improving the lives of Indigenous people. Her leadership has helped her people protect their ancestral homeland and cultural way of life in the face of numerous threats, including the encroachment of the country's largest coal strip mine.
Gail served as founding director of Native Action for twenty-five years, advancing tribal sovereignty, environmental protection, health equity, and Indian voting rights via community organizing, administrative and legal challenges, and political empowerment. She has taught at schools on the Reservation, tribal colleges, and various universities and served as an expert witness, testifying before international tribunals and Congressional committees. She is also a formerly elected member of the Northern Cheyenne Tribal Council and Board Chair of Chief Dull Knife College.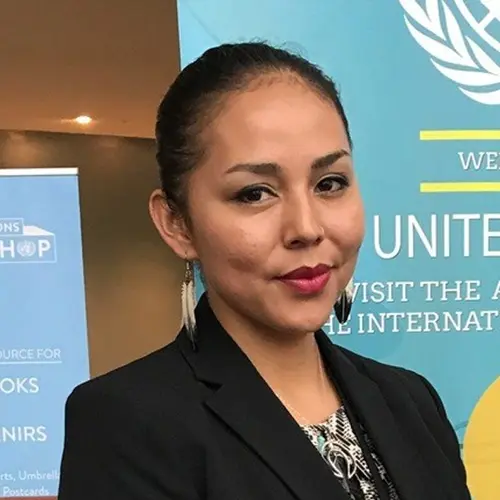 Janene (she/her), Southwest Regional Director for NDN Collective, is an enrolled member of the Navajo Nation. She has over 14 years of experience as a community organizer and human rights advocate working on the intersections of climate change, water security, food security, energy development, and nation building with Indigenous communities and Indigenous-led organizations in the US, Canada and Latin America. With a background in International Policy and Human Rights, her expertise lies in advancing Indigenous Peoples rights through policy and facilitating rights-based approaches to development through systems and place-based solutions. As co-founder of Sixth World Solutions, LLP. and the Navajo Nation Little Colorado River Watershed Chapters Association, Janene has built expertise in infrastructure policy, integrated land and water management, and restoration and protection of traditional ecological knowledge. She formerly represented International Indian Treaty Council as co-convener of the Indigenous Peoples Major Group for Sustainable Development to the United Nations High Level Political Forum on the Sustainable Development Goals.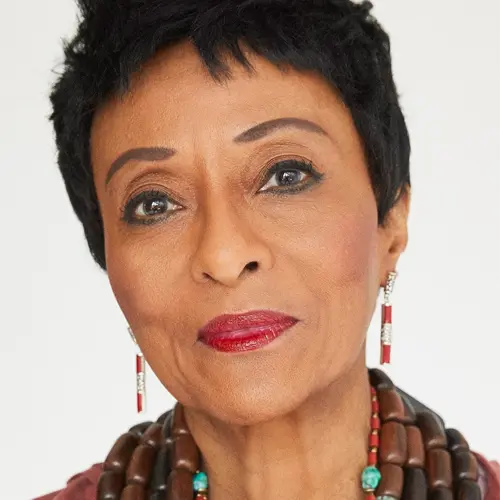 Peggy Shepard is co-founder and executive director of WE ACT for Environmental Justice and has a long history of organizing and engaging Northern Manhattan residents in community-based planning and campaigns to address environmental protection and environmental health policy locally and nationally. She has successfully combined grassroots organizing, environmental advocacy, and environmental health community-based participatory research to become a national leader in advancing environmental policy and the perspective of environmental justice in urban communities — to ensure that the right to a clean, healthy and sustainable environment extends to all. She is co-chair of the White House Environmental Justice Advisory Council and chair of the New York City Environmental Justice Advisory Board, and was the first female chair of the National Environmental Justice Advisory Council to the U.S. Environmental Protection Agency. She also serves on the Executive Committee of the National Black Environmental Justice Network and the Board of Advisors of the Columbia Mailman School of Public Health.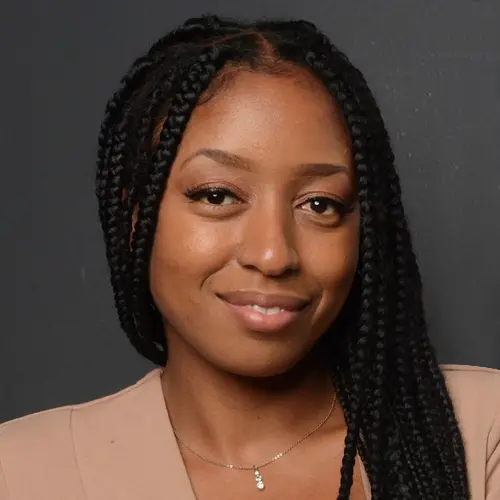 Shamyra Lavigne is a behavioral health professional who, after graduating from Southern University and A&M College in 2014, dedicated six years to behavioral and mental health individual and group counseling. In 2020, Shamyra became a Certified Life/Professional Coach and opened Shamyra Elizabeth Coaching, L.L.C. where she helps men and women to overcome anxiety, past hurts, and overwhelm so they can live as their highest, truest self each day.
Also in 2020, Shamyra assumed the role of Executive Assistant at RISE St. James, a faith-based nonprofit organization. Alongside the Director, her mother, Sharon Lavigne, Shamyra stepped into her essence, fighting on the front lines against billion-dollar petrochemical industries and demanding environmental justice for impoverished Black and Brown districts that are disproportionately impacted by petrochemical toxic emissions. A native of St. James, Louisiana, Shamyra is the granddaughter of a Civil Rights activist and the daughter of a retired schoolteacher and environmental rights activist.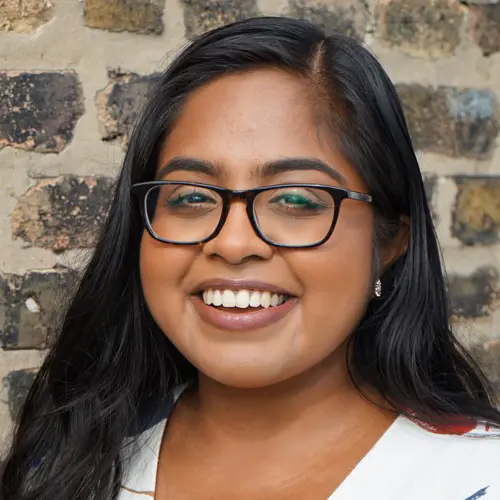 Lavannya Pulluveetil Barrera (she/her) serves as a Program Officer at The Climate and Clean Energy Equity Fund, leading grantmaking in the Midwest that supports BIPOC leaders intent on building the power needed to stop climate change and create an equitable clean energy future that serves everyone.
Lavannya has a background in organizing and community education around issues of immigrant rights, food sovereignty, and energy justice, among others. Prior to joining the Fund, Lavannya led development of Vote Solar's partnership and capacity building workshop initiatives and supported the organization's work to build an inclusive culture. She also served as a Tom Graff Diversity Fellow with the Environmental Defense Fund where she supported the equitable implementation of clean energy legislation and design of energy efficiency programs for low-income and hard- to- reach customers. In 2019, Lavannya was recognized by Midwest Energy News with a 40 Under 40 award.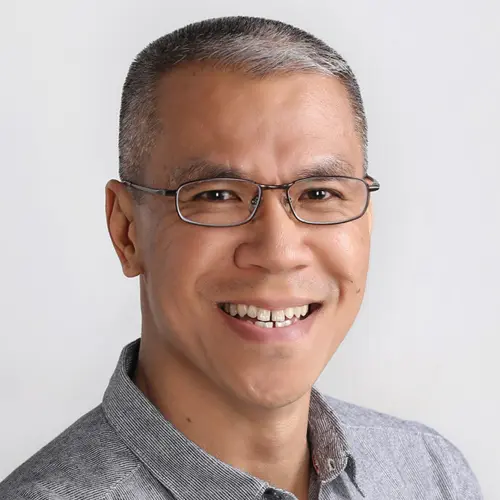 Marlon Manuel is a Senior Advisor at Namati's Legal Empowerment Network and a professor at Ateneo de Manila University School of Law. Marlon has devoted most of his career to social justice and human rights lawyering, combining grassroots education activities with active involvement in strategic litigation on human rights and public interest issues, policy reform work on social justice legislation, and justice system reform programs.
From 2008 – 2017, Marlon was Coordinator of the Alternative Law Groups, a coalition of twenty legal resource NGOs in the Philippines that are concerned with the pursuit of public interest, respect for human rights, and promotion of social justice. From 2011 – 2015, Marlon was Vice-Chairperson for the Basic Sectors of the National Anti-Poverty Commission, a multi-agency and multi-sectoral body headed by the Philippine President and composed of heads of major departments of the national government, representatives of local governments, and representatives of fourteen civil society sectors. He also served as a civil society member of the Philippines' Open Government Partnership Steering Committee.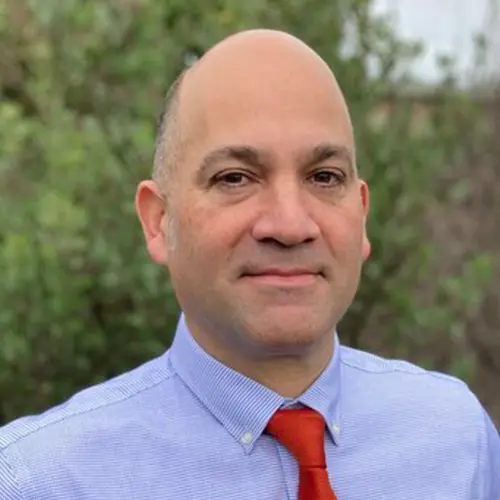 Tony DeFalco joined Latino Network as Executive Director in February 2021, where he and his team work to positively transform the lives of Latinx youth and families in education, leadership, and civic engagement in Oregon. Prior to his role at Latino Network, Tony worked for 10 years at Verde, where he co-led passage of the Portland Clean Energy Fund, a first-of-its-kind effort to bring investment to low-income and people of color communities in Portland to combat climate change.
Tony's past experiences include working with Native American tribes to re-acquire culturally significant lands and working with a coalition of environmental groups, commercial and recreational fishing groups, and scientists to protect ocean health. He currently serves as board chair of the Coalition of Communities of Color, previously served on the boards of Earthjustice and Audubon Portland, and was a founding board member for the Center for Diversity and the Environment.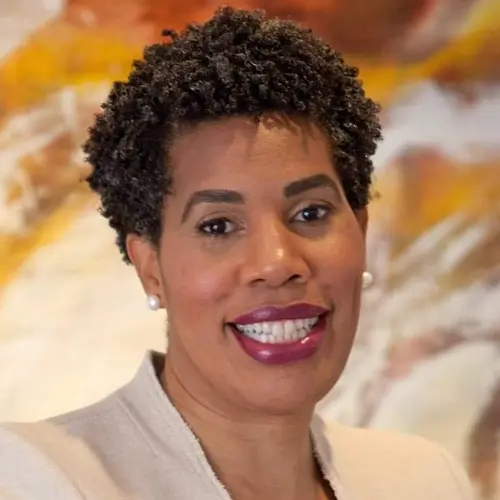 Dr. Margot Brown (she/her) is the Vice President of Justice and Equity at the Environmental Defense Fund (EDF) where she is implementing a strategy to systematically integrate environmental justice (EJ) into organizational strategies, policies, and work around the globe. Margot has more than 20 years' experience working with communities of color, low-income, Indigenous, and marginalized communities. Prior to joining EDF in 2020, Margot spent a decade at the U.S. Environmental Protection Agency (EPA) where she led teams from the Office of Community Revitalization in providing technical assistance for sustainable development to communities in the Mississippi Delta and Appalachia. As the Deputy Director of EPA's Office of Children's Health Protection, she created and implemented strategic programming addressing the intersection of environmental racism, equity, and children's environmental health.
Margot holds a Master of Science in Public Health and a Doctor of Science from Tulane University School of Public Health and Tropical Medicine in New Orleans.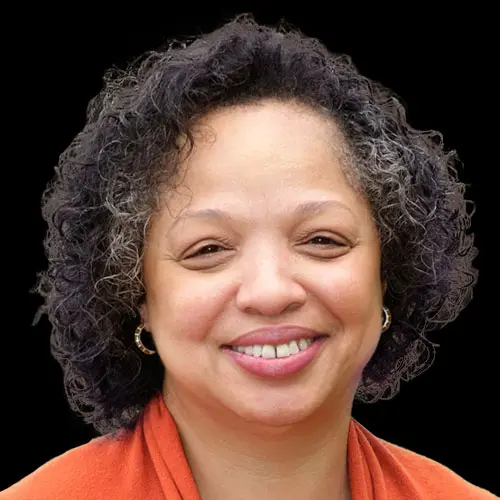 Vernice (she/her) is one of the nation's pioneering thought leaders on environmental justice and the interplay of civil rights and environmental policy. Alongside her experience as an analyst, advocate, consultant, program manager, and foundation program officer, she was a contributing author to the landmark report "Toxic Waste and Race in the United States" and a recipient of the Robert Bullard Environmental Justice Award. Vernice has served on a range of advisory bodies such as the U.S. EPA National Environmental Justice Advisory Council, the Environmental Finance Advisory Board, Clean Water Action, Land Loss Prevention Project, Natural Resources Defense Council's Action Fund, Patuxent Riverkeeper, WeACT for Environmental Justice, Chesapeake Bay Trust, Green Leadership Trust and the Smithsonian Anacostia Community Museum. Vernice grew up in a bi-national family based in the Bahamas and the historic Harlem community of New York; in her spare time, she loves to sing, cook, paint, travel, and engage in political debates.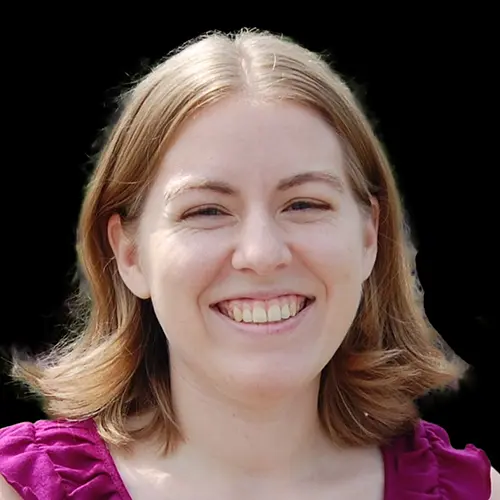 Sarah (she/her) is an AICP-certified urban planner with 14 years of experience in the fields of urban and environmental planning, environmental justice, equitable community engagement, communications and storytelling. Sarah is skilled in partnering with clients and communities to develop action plans that advance social justice objectives, using research to address community-defined needs and goals, and providing technical assistance to government agencies, foundations and community-based organizations. Further, Sarah is an expert facilitator and trainer on JEDI subject matter; she helps clients productively address race-based disparities and develop breakthrough solutions to other long-standing social challenges. Before joining Metropolitan Group, Sarah worked as a senior planner and DEI practice area lead at Skeo solutions and as interim executive director of the UVA Equity Center. She holds a Masters of Urban and Environmental Planning from the University of Virginia and a Bachelor of Arts in interdisciplinary studies and biblical studies from Wheaton College.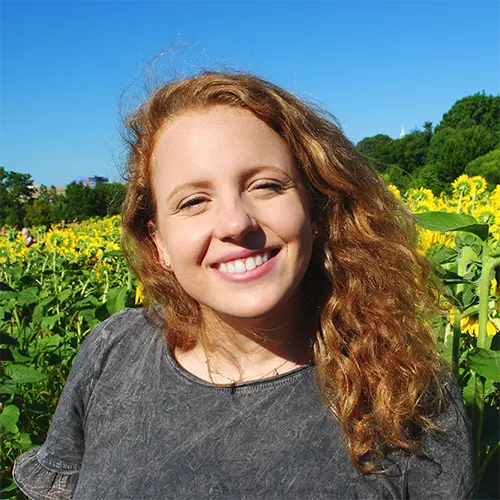 Rachel (she/her) handles the majority of FRI's day-to-day activities, including research, logistics, and grants management. Further, she coordinates communications between FRI's Conceptual Committee and managing staff, as well as external communications and partnerships. Her commitments to justice-driven anthropology, food justice, and decolonization led her to this work. Having received her Bachelor's in Applied Environmental Studies and Anthropology from Tufts University, Rachel brings deep proficiencies in research, analysis, and writing to FRI. She is also an educator - she spent time as a swim coach and an urban garden curriculum developer in her hometown of Raleigh, NC. Most recently, she worked on a small farm in Massachusetts. In her free time, Rachel enjoys cycling, walking dogs, and painting.
We're Here to Help
For general inquiries about the Frontline Resource Institute, please contact us. We look forward to hearing from you!
Contact Us